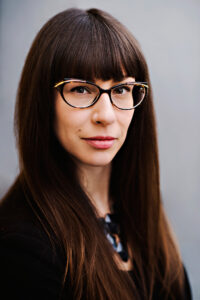 Title: Physics, Equity, and Identity in the Canadian Context
Abstract:
What do we know about the physics community in Canada in terms of people's identities and experiences? In this session, Dr. Hennessey will present findings from the first nation-wide survey of inclusion, diversity, equity, and accessibility (IDEA) in the physics community in Canada, drawing particular attention to students' demographic identities and experiences of harm and harassment. Based on these findings and relevant social psychological theories, Dr. Hennessey will discuss opportunities for action and propose recommendations to contribute to a more diverse and inclusive physics community in Canada.
Biography:
Eden Hennessey (she/her) is a Social Psychologist who researches and mobilizes knowledge related to diversity promotion and discrimination reduction. She is the inaugural Equity, Diversity, and Inclusion Data Specialist at Wilfrid Laurier University and Research and Programs Director of the Laurier Centre for Women in Science (WinS). Dr. Hennessey advocates for equity and inclusion in academia and combines arts with data to impact world-wide audiences through photo-research exhibits.