The co-chairs are responsible for managing the other teams, and making sure the conference runs smoothly.  Additionally, they communicate with CAP and APS for certain guidelines and advice.
Clara Chung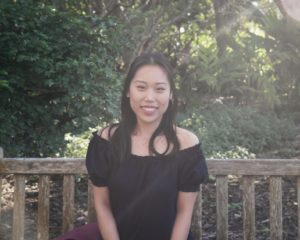 Program: Physics specialist and Mathematics minor, 4th year
Fun Fact: I study in my sleep but nothing useful ever comes out of it.
"I am incredibly excited to meet other young physicists (or engineers!) who share the common passion for learning and contributing to the diverse and inclusive community, big or small."
Emily Knuckey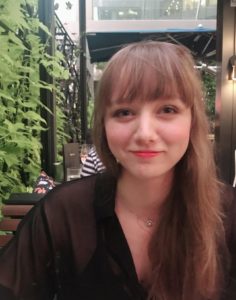 Program: Physics Specialist and Math minor, 4th year
Fun Fact: Before I was in physics I wanted to be a ballerina.
"I'm excited to help facilitate a welcoming environment where anyone can come to share and discuss their mutual passion of physics. The 2019 conference was incredibly inspiring to me. I hope to provide that same experience to others in 2020. "
Kaitlyn Liang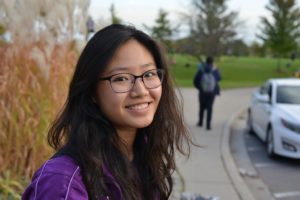 Program: Biomedical Physics Specialist and Chemistry Minor, 4th year
Fun Fact: I eat oatmeal pretty much every day, but I have recently tried muesli, and that knocks oatmeal out of the water.
"I'm looking forward to working with everyone on the committee, and I'm excited to meet even more wonderful people who enjoy physics as much as I do!"