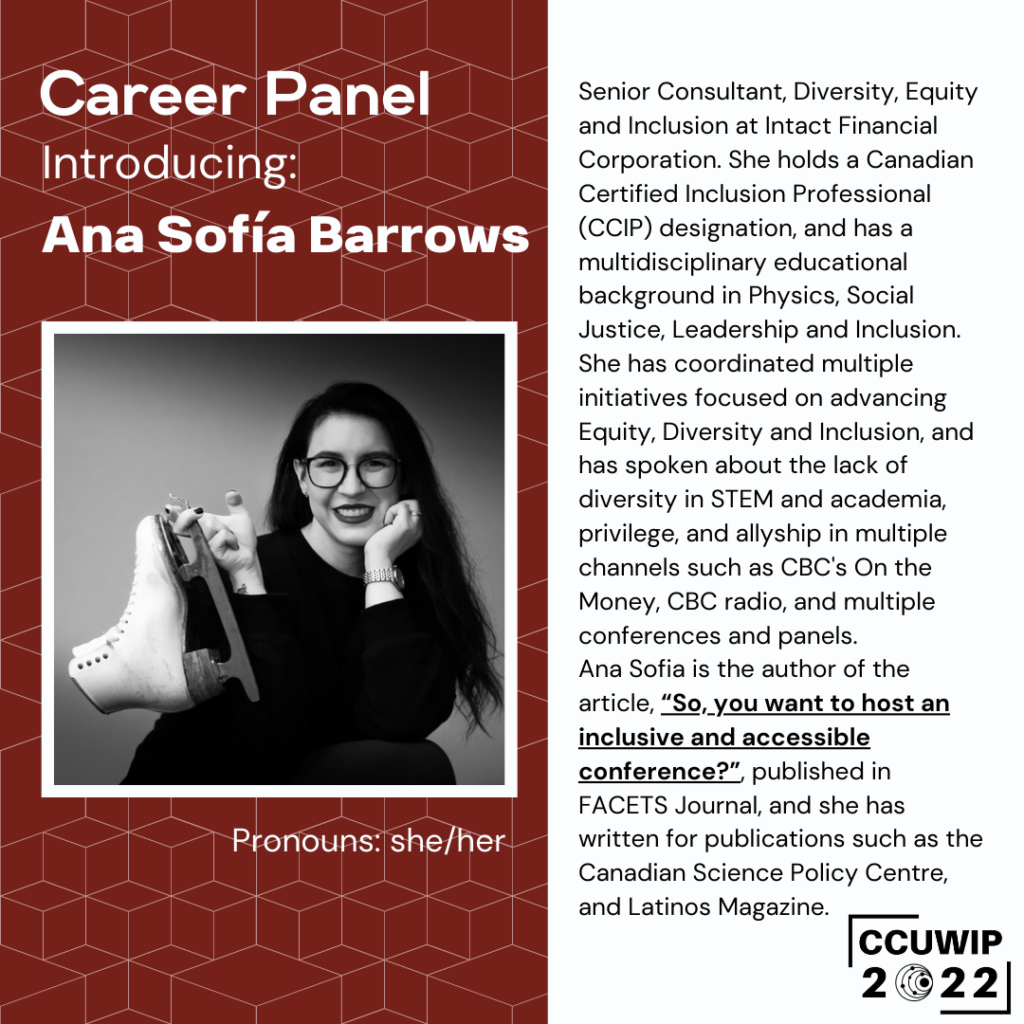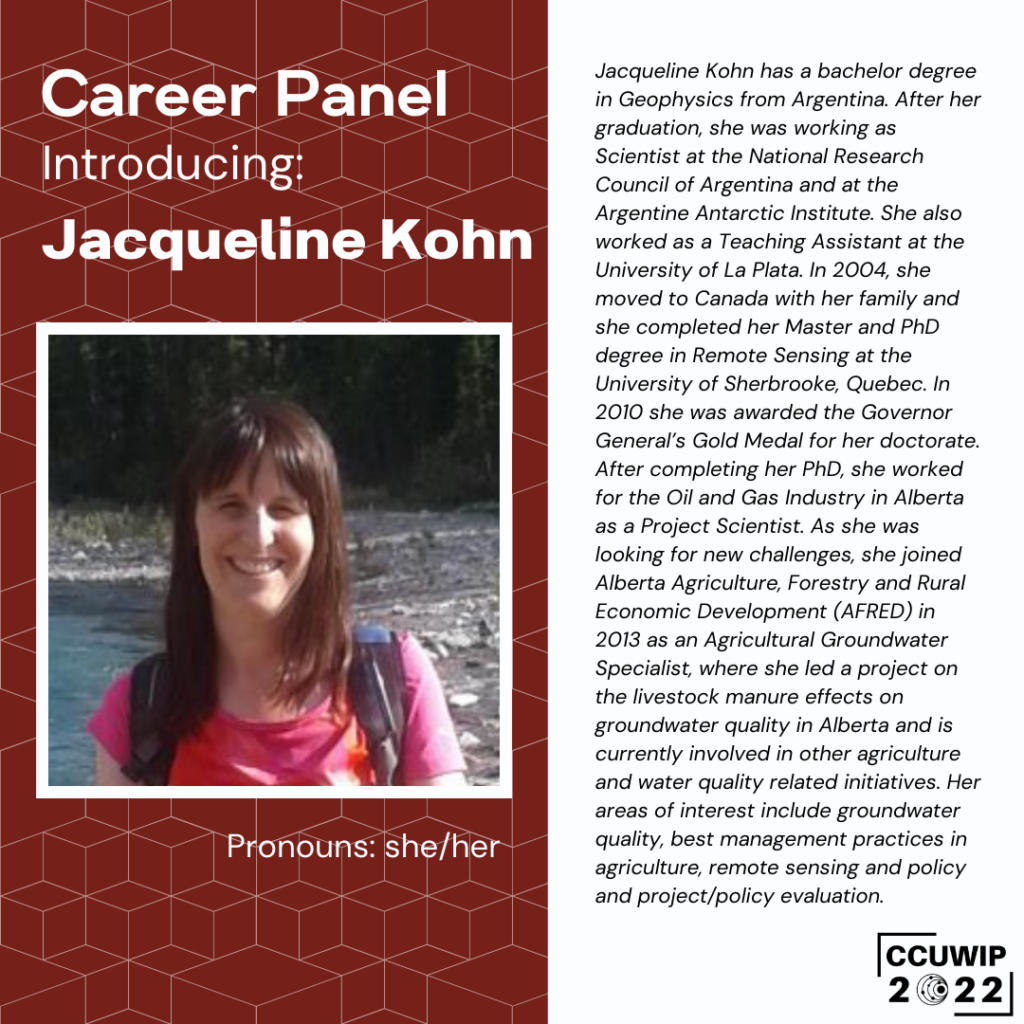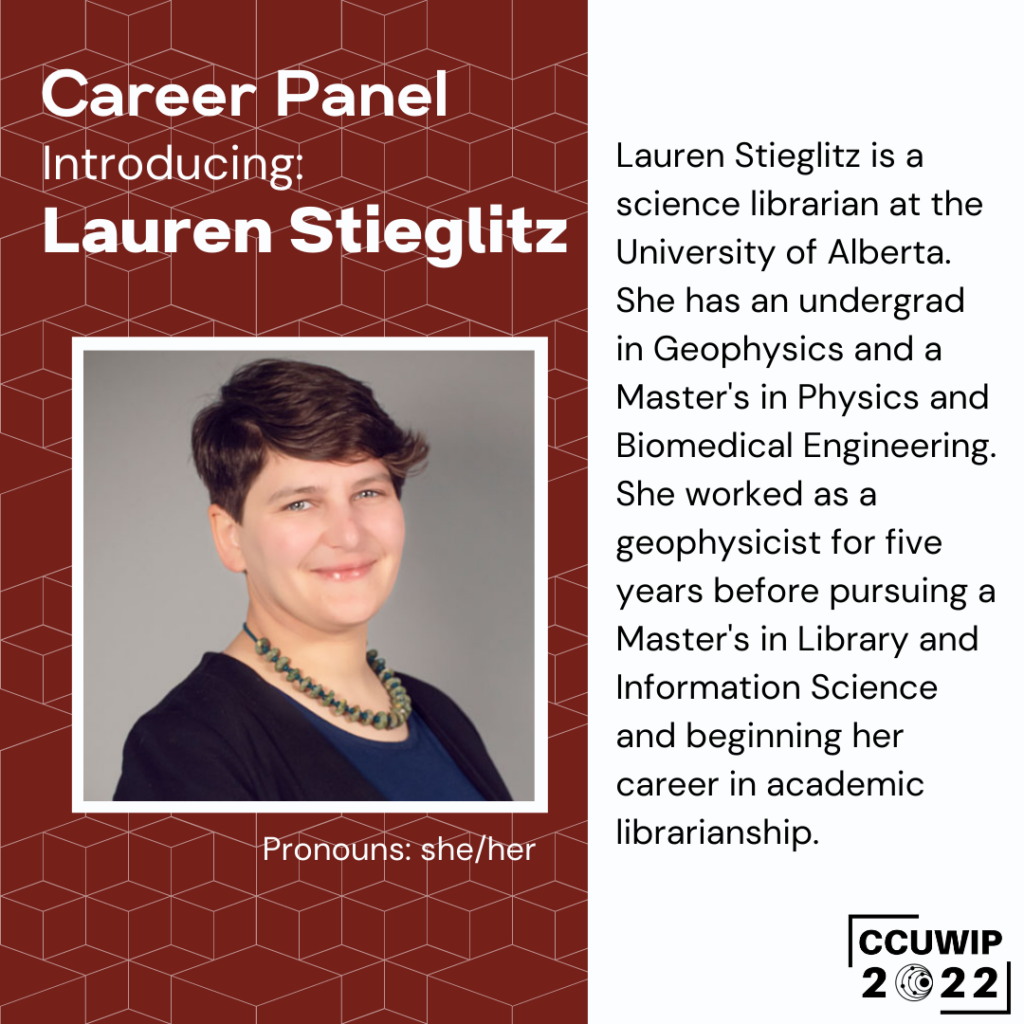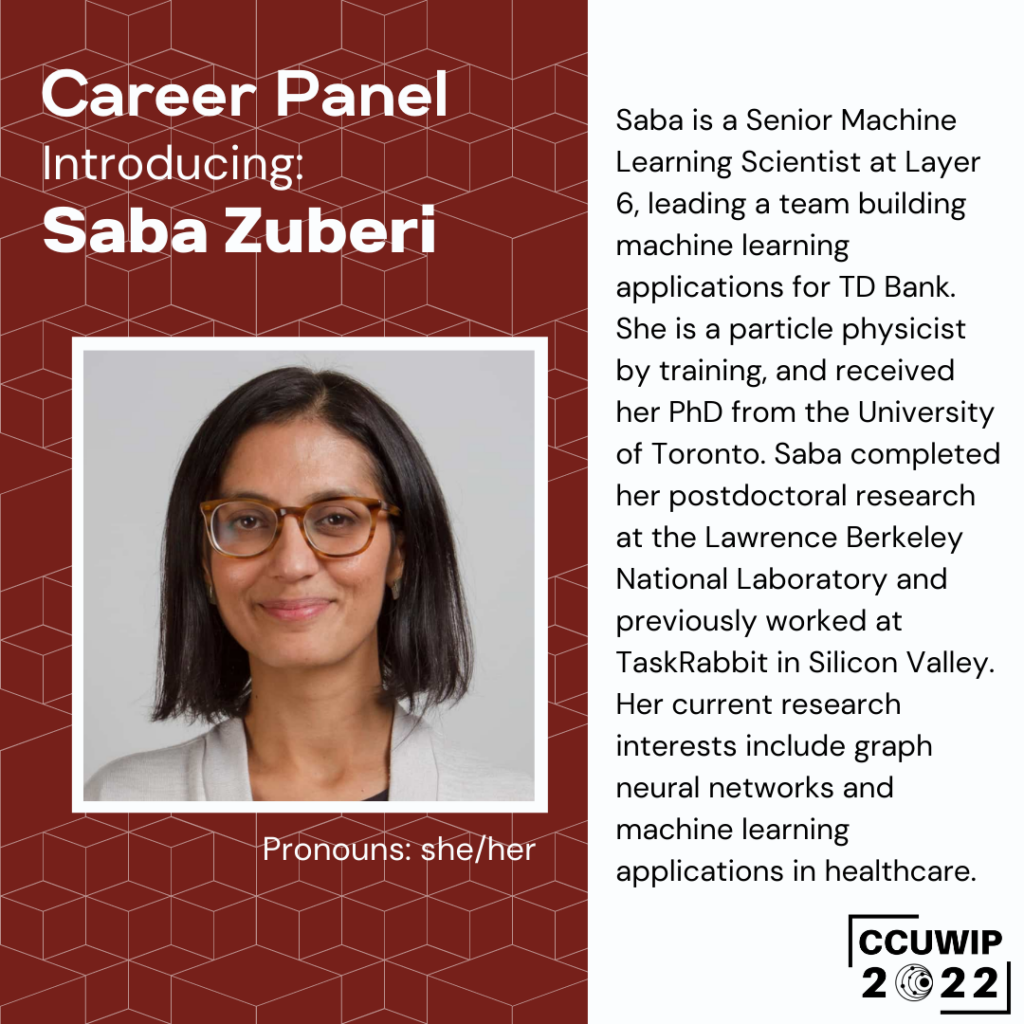 Ana Sofía Barrows:
Ana Sofía Barrows, CCIP (she/her)  is a Senior Consultant, Diversity, Equity and Inclusion at Intact Financial Corporation. She holds a Canadian Certified Inclusion Professional (CCIP) designation, and has a multidisciplinary educational background in Physics, Social Justice, Leadership and Inclusion. She has coordinated multiple initiatives focused on advancing Equity, Diversity and Inclusion, and has spoken about the lack of diversity in STEM and academia, privilege, and allyship in multiple channels such as CBC's On the Money, CBC radio, and multiple conferences and panels.
Ana Sofia is the author of the article, "So, you want to host an inclusive and accessible conference?", published in FACETS Journal, and she has written for publications such as the Canadian Science Policy Centre, and Latinos Magazine.
Jacqueline Kohn: 
Jacqueline Kohn has a bachelor degree in Geophysics from Argentina. After her graduation, she was working as Scientist at the National Research Council of Argentina and at the Argentine Antarctic Institute. She also worked as a Teaching Assistant at the University of La Plata. In 2004, she moved to Canada with her family and she completed her Master and PhD degree in Remote Sensing at the University of Sherbrooke, Quebec. In 2010 she was awarded the Governor General's Gold Medal for her doctorate.
After completing her PhD, she worked for the Oil and Gas Industry in Alberta as a Project Scientist. As she was looking for new challenges, she joined Alberta Agriculture, Forestry and Rural Economic Development (AFRED) in 2013 as an Agricultural Groundwater Specialist, where she led a project on the livestock manure effects on groundwater quality in Alberta and is currently involved in other agriculture and water quality related initiatives. Her areas of interest include groundwater quality, best management practices in agriculture, remote sensing and policy and project/policy evaluation.
Lauren Stieglitz:
Lauren Stieglitz is a science librarian at the University of Alberta. She has an undergrad in Geophysics and a Master's in Physics and Biomedical Engineering. She worked as a geophysicist for five years before pursuing a Master's in Library and Information Science and beginning her career in academic librarianship.
Saba Zuberi:
Saba is a Senior Machine Learning Scientist at Layer 6, leading a team building machine learning applications for TD Bank.  She is a particle physicist by training, and received her PhD from the University of Toronto. Saba completed her postdoctoral research at the Lawrence Berkeley National Laboratory and previously worked at TaskRabbit in Silicon Valley. Her current research interests include graph neural networks and machine learning applications in healthcare.